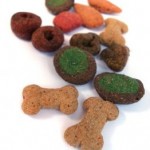 Do you know where you can get free dog food samples like free puppy food packs or other dog's free things from the internet?
One of the benefits of working at home and being one's own manager is the freedom to spend enough time with our pets, especially dogs.  Our dogs should not be left out of our quest for freebies. Readers of this article will be shown the advantages and disadvantages of looking for free dog food samples, and also the location where free dog food samples are readily available for delivery to your door step.
But before we can start going deeper into places that offer dog freebies, we will have to take a look at why so many companies are ready to give away free dog food samples for puppies. The major reason is simply for you to continue patronising their brand anytime you want to by food for your dogs, because if you happens to be a regular customer to a big company like Winalot and you have a healthy dog that lived for about 15 years this means you will have bought large quantity of dog food from them. Therefore, the cost associated with giving out free dog samples is less compared to the overall profit return on every customer they can recruit.
Moreover, the giving out of free dog food samples might look like a scam to many people, it not so. It is a smart marketing or advertising strategy to woo new customers and to retain existing customers. The dog owner will benefit from these, because he will not pay for his dog food and also will have opportunities to try varieties of dog food so as to know the most suitable one for his dog or puppies. It is also a chance to determine your dog food preference between dry or wet foods in cans. Dog owners should be able save a lot of money and be able to lessen wastage by not buying too much of what the pet will not eat. A free dog sample of two meals per dog is a sample for a quick taste of the new product.
If you have found the perfect dog food that is suites your budget in any of the supermarkets, you have the option of getting it delivered to your home directly so you are also saved the cost of getting it home. Some of the supermarkets also offer discounts, for example www.zooplus.co.uk offers any customer a discount of three pounds and free delivery on first order.
The problems from applying for free dog's samples is nothing more than getting a lot of newsletters to your email address, or lots of pamphlets through your letter box. But all this comes with its own advantages, because some of the email or newsletter contents contain useful and beneficial information, it can even contain coupons for dog food and dog's entertainments. Many of the manufacturers used to organise sweepstakes for customers.
Another benefit of applying for free dog's food samples is that you are always on the manufacturer's waiting list anytime they are giving out their freebies, especially on festive occasions. You also have the benefits of winning a delicious and nutritious free puppy food pack for feeding puppies.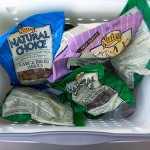 Free dog food samples are available in websites like Pedigree, Chum, Pal, Bonus, Burns, Beta, Cesar, Iams, Purina Pro Plan, Wagg, Hero, Wafco and many others.